6 Ways To Attract More Website Traffic
Sharon Muniz
October 9, 2018
Comments (0)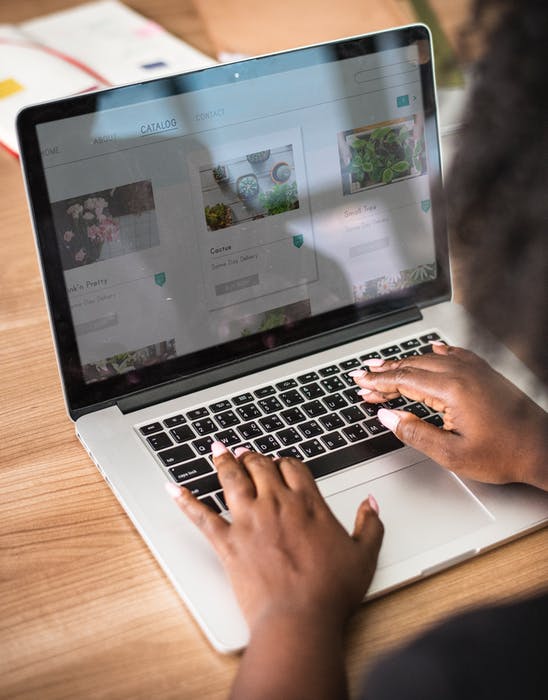 6 Ways To Attract More Website Traffic
What good is a website if no one visits it? If you do get visits to your website, is the number high enough for you to reach your goal of generated sales or views (also known as conversions)? If not, what can you do to increase the number of visitors to your website?
Let's have a look at 6 ways to help you generate more traffic to your website.
Use Google Analytics
One of the best ways to figure out how to improve your website for attracting new visitors is Google Analytics.
In short, it allows you to analyze the traffic on your website. Google Analytics interacts with your website's programming language (Javascript) and by doing so, collects information about your website's visitors. Google then makes this information available to you through its tool, Google Analytics. All you need is a Google account. Most people have a Gmail, Google+ or YouTube account nowadays, which means they can use the same account for Google Analytics.
The setup of your account is very easy and lets you track whichever information you are interested in gathering (e.g. geographical location, gender, age, frequency of visiting your website, etc.). The tool provides standard reports, dashboards and so-called segments (a particular dataset such as the age of your viewers) which you can customize if you wish to do so.
You have the ability to dive deeper into the information and see which content on your website generates the most and least interaction, how long your website visitors stay on your website, how the visitors of your website found you, and so much more.
Google Analytics is a user-friendly tool providing a high level of information that can be used to optimize your website's content and attract further visitors. In turn, the result should be an increased number of conversions. Considering this, there is no reason to wonder why 50% of the top 1 million websites use this incredible free web analytics service offered by Google.  
Remember that people make up their minds fairly quickly when they view your website, which means it needs to look the part.
Here are a few important things to consider:
Ensure the design is modern and clean

Have a consistent layout, even when viewed on a mobile device

Use high-quality images

Create interest with eye-catching headlines

Concentrate on making your website visually appealing
You'll want to aim to create a site navigation that is user-friendly. It should be easy for the visitors of your web page to find what they are looking for. A simple way to allow users to search for relevant content is by having filter options. You'll also be doing visitors a favor by having important information, such as who to contact and how, easy to find. Always bear in mind which customers you would like to attract and what is important to them while they're visiting your website. Make sure that your website is fast and that it's secure, especially if personal information, such as credit card details, are provided when checking out.
Use Google AdWords
Another Google service, the biggest of its kind, is Google AdWords. It is an online advertising service that allows the ads of your services and/or products to be displayed on the Google Search results page. The aim is, of course, to tempt users to click on your advertisement which will lead them to your website. By bidding on keywords relevant to your target audience and being able to place a maximum amount you are willing to pay each time that your ad generates a click, you can influence the ranking of your ad on the Google Search results page. The keywords themselves trigger an auction if one or more businesses are bidding on a keyword. As a result, your ad will be displayed on the Google Search results page. "Businesses generally make an average of $2 in revenue for every $1 they spend on AdWords," Google proudly states. It is therefore another great tool to help increase not just the traffic to your website, but ideally your conversions as well.
Make Use of Social Media
If you do have a website, you should maximize the use of social media. There are over 2 billion people using social media worldwide today. Facebook pages, Facebook Groups, Twitter, LinkedIn, Instagram, YouTube, you name it, use them. The more you can advertise your services using social media, the better.
Be smart with your content. People are looking for quality content and don't want to be inundated with useless information. Ask yourself how you can add value to your ideal customers. Post regularly to make sure that your articles, posts, comments and blogs are not getting lost in the news feed. Remember that the likes and shares of your posts and comments will be visible, not just to your connections, but to their connections as well. Imagine too, the benefit of having a few influencers promote your content. Make sure to provide a link to your social media on your actual website.
Check Out the Competition
How do they advertise their services and/or products? What does their website look like? What are the latest features they are using? What are their latest offers? Are they on social media? If so, which social media channels are they using? These are just a few simple questions you can ask yourself when checking what your competitor does, giving you a good idea of why they might be making a bigger profit than you!
Offer Giveaways Regularly and Make Use of Email Marketing
If it's an actual product, a first consultation for a service you are offering or a free video tutorial, we all love to get something for free. Whatever it is that you give away, feature it regularly on your web page and share it through your social media. Ask your website visitors to sign up with their email address in order to get their free gift. Let them increase their chances by sharing and promoting your giveaway. Once you have grown your subscription/email list, follow up regularly with emails on new offers, updates to your website, news, etc. Make sure that you are not just concentrating on first-time visitors of your website, but recurring visitors as well. You want people to come back to your website and purchase your products or services again.
As you can see, there are a number of ways to increase the traffic to your website. Apart from making sure your website is current and up-to-date in design as well as content, it is important to make use of the above mentioned tools. The data and the analysis of the same are invaluable. They let you make a decision between fine tuning your content or simply replacing if not removing it altogether. They also allow you to influence how and where your ads can be seen and how far you want to reach your audience.
If you feel you don't have the time or this all still seems a little intimidating, please reach out to the team at NCN Technology for assistance in ensuring your website is optimizing all available channels to improve your results.