7 Ways to Increase Your ROI When Hiring an Ecommerce Website Developer
Sharon Muniz
June 11, 2020
Comments (0)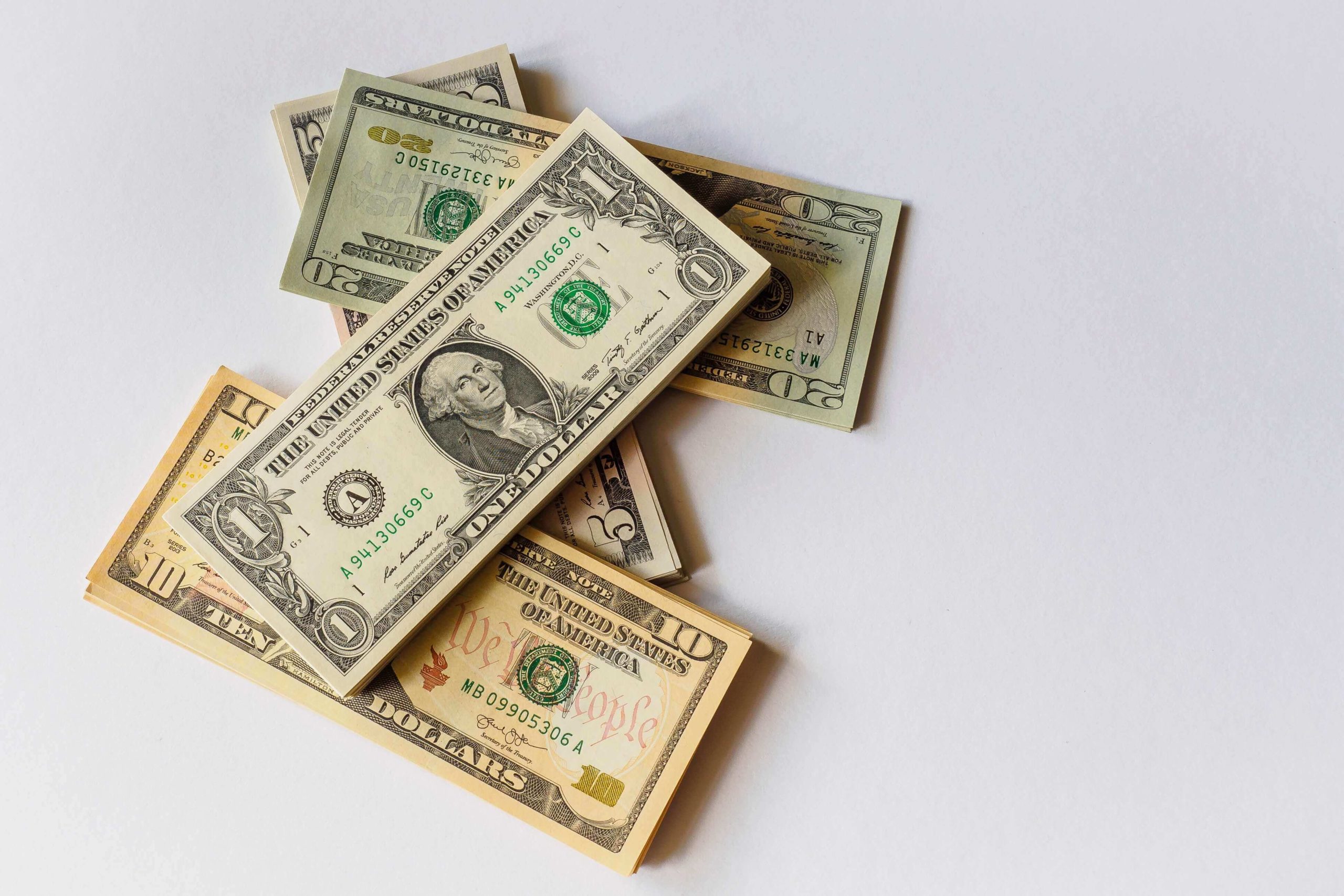 7 Ways to Increase Your ROI When Hiring an Ecommerce Website Developer
Hiring an ecommerce website developer is a must if you're serious about building an ecommerce business. (And no, we're not just saying that because we're ecommerce website developers. ☺)
Your website IS your business – which means that it needs to work well technically and provide an awesome user experience (UX).
Hiring an ecommerce website developer is one of the best investments you can make into your business. The critical word here is "investment." Great developers aren't cheap, but they are worth every penny for how much they can improve UX.
Here are 7 ways to increase the return on your investment (ROI) when hiring an ecommerce website developer.
ROI Tip #1: Identify needed functionality up front.
What you want your website to do, can impact everything from which platform you use to plugins, coding, design and more. You don't want to get three months into development only to find out that your site can't perform as it needs to.
Take time – even before talking to developers – to think through how you'd like your site to work. Talk through the plan with your developer. They'll often have ideas for how to make your site work even better.
ROI Tip #2: Meet at least weekly to review progress.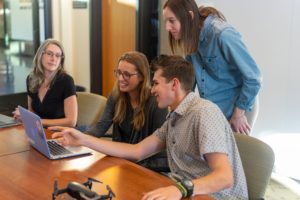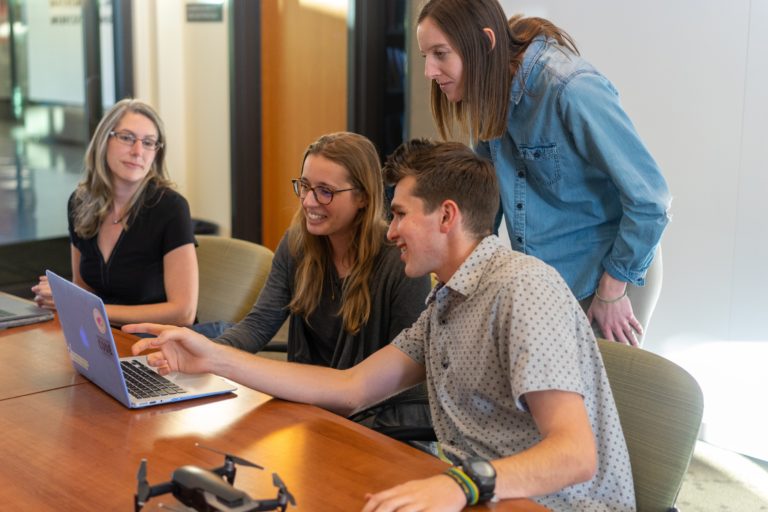 You're busy, which is one reason to outsource the development of your ecommerce website to a professional. But your input will be needed throughout the project, which is why you should commit to investing the time to meet with your developer regularly. (We meet with our clients at least once per week. Projects where clients remain engaged go more smoothly and are completed faster.)
During these meetings, your developer will explain, and even show you work that's been completed. Quite often, your input, guidance and decisions will be needed to keep your project moving forward. Weekly meetings ensure that your project doesn't stall out.
ROI Tip #3: Spend more time upfront on the design and flow.
"Slow down to speed up" definitely applies when it comes to ecommerce website development. Be willing to spend lots of time working on the design and flow to ensure that the user experience (UX) is right.
Once UX is done, coding and other development tasks will go much faster. It's also far more efficient than going back to redo work because you want to tweak the design and/or flow several weeks into the project.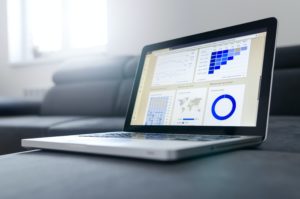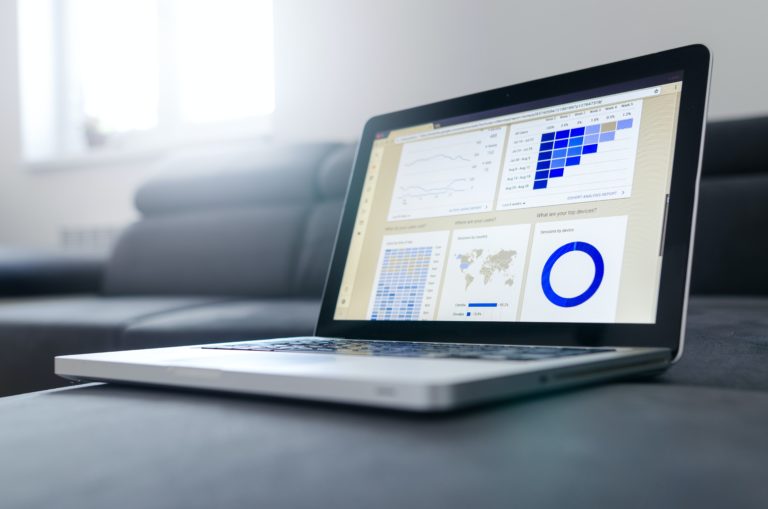 ROI Tip #4: Consider what types of reports you want for your business before you build the site.
Not all platforms are created equal. Some may not be able to produce the reports you want – and you don't want to find this out after your website is launched.
Come to your developer with a list of reports you know you want, as well as a list of reports you'd like to have. Encourage your ecommerce website developer to suggest additional reports that similar clients have found helpful.
ROI Tip #5: Make sure your content and product images are ready to go.
Product images and "content," (i.e., the text you're using to sell) impact website design dramatically. Design should be finalized before your site is developed, so an easy way to speed the process is to pull together everything you want on your site.
ROI Tip #6: Keep a prioritized wish list.
Successful ecommerce websites are continually evolving. The first iteration of your website will not include everything possible. (More on that in Tip #7.)
New ideas will surface as you build the site. (Even more will bubble up once you start to get user feedback.)
Don't delay the launch of your site to get these additional ideas incorporated. Instead, keep a list of items you can add onto the second or third phase of development.
ROI Tip #7: Launch a Minimum Viable Product.
Your website will never be done. Therefore, do not delay the launch of your site until it is "perfect." Instead, launch with whatever you would consider a minimum viable site.
Here's the truth: You can create a site that you think is stellar. But you won't know for sure until users interact with it.
Your customers' feedback and suggestions are what's needed to create a truly winning ecommerce website. Don't waste time and money trying to guess what they like. Launch a minimally viable site, then create a second version after gathering feedback.
The #1 Secret to Boosting ROI on Ecommerce Website Development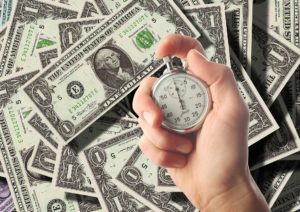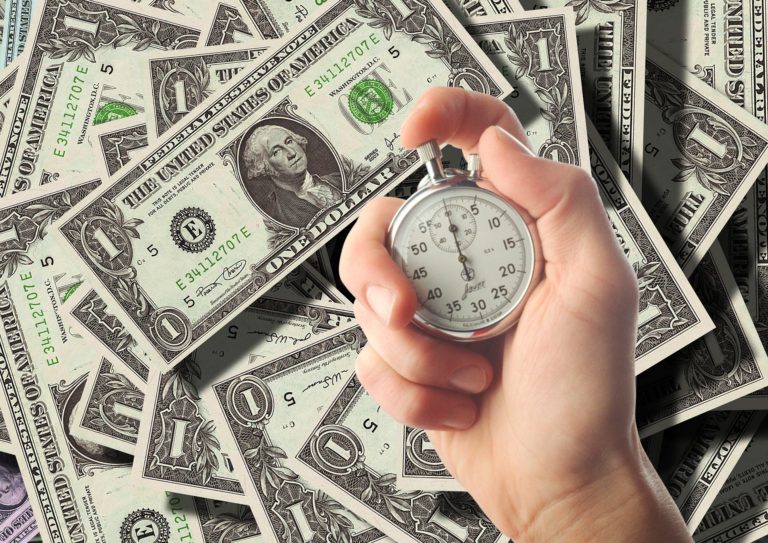 As you've probably noticed, these 7 tips boil down to one thing: Saving time.
Every hour your project takes is more money out of your pocket. Not only are you paying your ecommerce website developer for time, you're also losing money every day that customers aren't spending money on your site.
Use these 7 tips to get your minimum viable website up as quickly and efficiently as possible.
And if you need help or have questions, give us a call! We love developing ecommerce websites and are happy to put our development power and experience behind your project. Book a complimentary, no-obligation Ecommerce Website Development Strategy Session here

About the Author: Sharon Muniz is the president of NCN Technology, an IT consulting firm that specializes in helping ecommerce businesses increase sales and revenue with user-friendly, responsive websites. She is passionate about using software technology to diagnose weakness and improve processes and profitability. To request a complimentary, no-obligation E-Commerce Website Development Strategy Session, call 703-757-2209 or contact us here.