Is A Smartphone App Important For Your Business?
Sharon Muniz
May 15, 2019
Comments (0)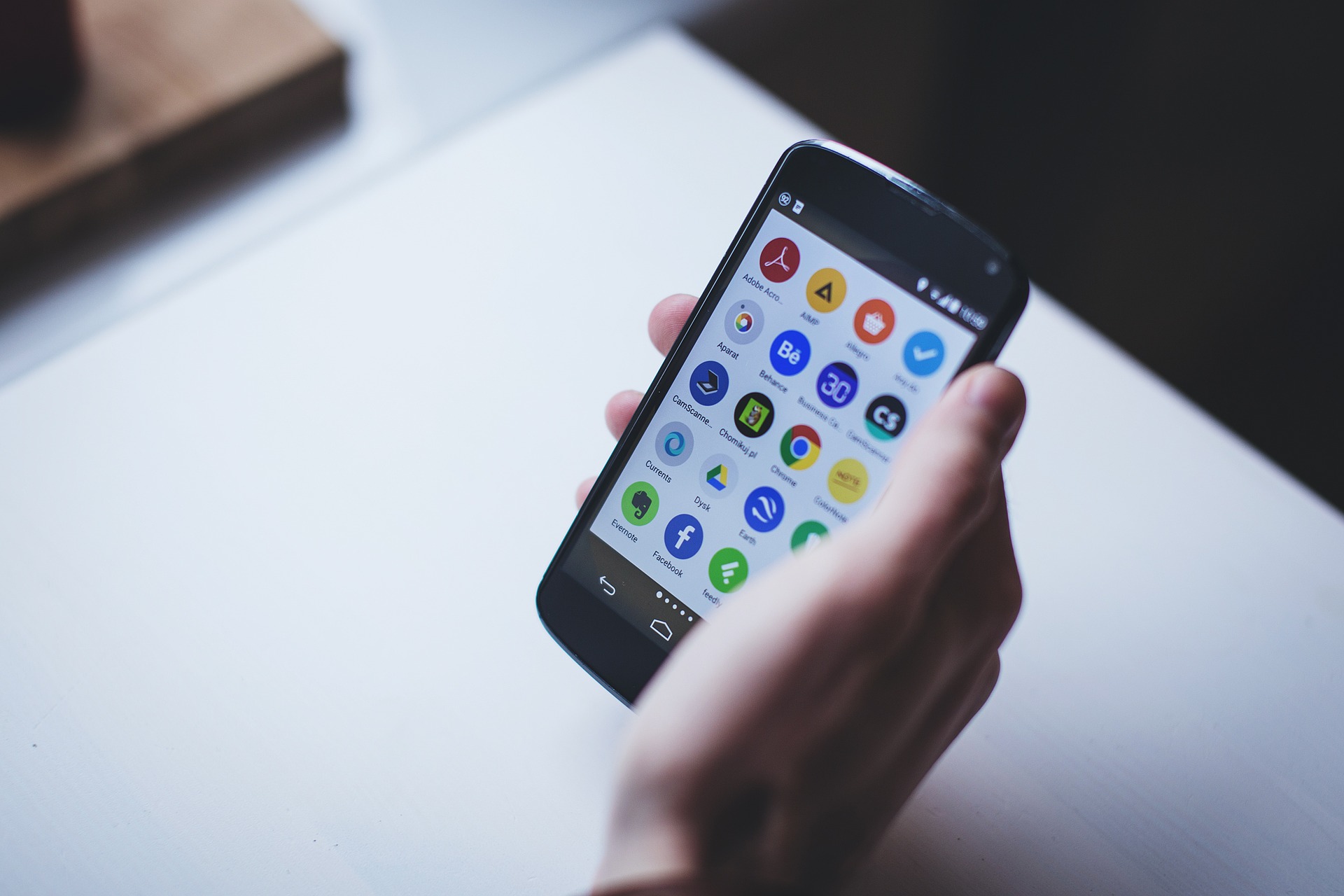 Is A Smartphone App Important For Your Business?
How many times do you look at your phone each day? Whether it's checking your bank balance, reading Facebook updates or playing a game of solitaire that number is adds up pretty quickly.
According to a study by Deloitte, Americans view their smartphone over 50 times per day. So it's not surprising that businesses are leveraging this user behavior in their marketing strategies and customer loyalty programs. Customized smartphone apps are becoming more common for even Subject  Matter Experts (SMEs) to deploy. With development costs of apps becoming more affordable, it's not just for "the big guys". Let's look at some of the statistics that support this shift in marketing and business.
Work vs. Play
According to the Deloitte study, there is an increasingly "blurred line" between mobile phone usage during work and non-work hours. For example, 35% of participants reported that they used their phone "very/fairly often" for work during non-work hours. On the other side of that coin, a whopping 59% said they use their personal smartphone "very/fairly often" during normal work hours.
A Handy Tool
How are people justifying the use of their mobile phones during work hours? We all know there are a multitude of things one can do with a smartphone, so what are the top work uses?
Email (56% of respondents)
Making standard calls (52%)
Calendar management (37%)
Navigation (34%)
Communication with colleagues/clients via instant messaging (24%)
Keeping on Task and in Touch
Along with our work use of mobile phones, we also have smartphone apps that help us manage our schedules, remind us of important events and appointments, and send reminders to those we're set to catch up with. We're also using them for our communications as we keep in touch with our friends and family via the internet rather than traditional land-line options. As a matter of fact, all of the ways mobile phones are used for communication have been on the increase.
Texting was the most popular at 91%
Voice calls, up to 86%

after a four-year decline

Emails at 81%
Social networks at 72%
Video calls at 30%
Big Business
So what does all of this mean for you, as a business owner? How do these statistics stack up when it comes to influencing your bottom line? While people are looking at their phones, their eyes are taking in all of the icons that have been downloaded. If your smartphone app is one that has been added to their phone, you now have the opportunity to engage with them, gain more top-of-mind-awareness, build on your relationship with them and secure them as loyal customers.
When you consider that 77% of Americans owned a smartphone in 2018, there are a lot of opportunities or "eyes" you could be reaching several times a day, simply by having an effective application for your business. Additionally, there is a growing share of Americans now using smartphones as their primary means of online access at home. The use of traditional broadband services has slowed. This fact is validated by a study by the Pew Research Center showing that one-in-five adults are "smartphone-only" internet users with no traditional home broadband service.
Leveraging Smartphone Dependency
As people become more dependent on their smartphones, businesses will need to be proactive in harnessing the available "real estate" on those device screens. Apps are where it's at!
But not just "any" app will do. The market is saturated with apps. There are  approximately 2 million on each of the leading app stores (Google Play and Apple App stores). (source: statista.com). So before getting started on developing an app for your business, spend time researching what works, what hasn't and what your consumers may want or expect.
Should your business take advantage of the growing smartphone dependent market? It's a big task to tackle, but as you can see, the potential benefits are worth exploring. Growth will continue as smartphones and other mobile devices become our all-in-one tool for life.
Should Your Business Develop An APP?
NCN Technology can provide information on how to get your business app developed and launched into this growing market. Even if you're not sure how an app could be applied to your business, we'll talk through ideas and determine the best features to offer your consumers. This can be your year to "tap" into one of the biggest marketing tools available to you. Contact NCN Technology today by email consulting@ncntechnology.com or by phone 703-757-2209.