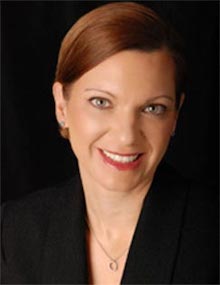 Sharon muniz
CEO
As the President of NCN Technology, Ms. Muniz works with clients to define processes, select software to meet objectives and ensure efficient development of the project.
As a consultant, Ms. Muniz has garnered the skills of solving complex business issues for her clients while building solid relationships. She has been hired to evaluate business processes, recommend solutions, manage and implement custom software and SharePoint applications.
Ms. Muniz has been invited to speak at many seminars and conferences to share her knowledge of leveraging technology and the importance of communication to drive company success. Her ability to strategically understand and convey the needs of all parties associated with a project, benefits her clients as they make an investment in technology.
Outside of the office, Sharon is a mom to three adult children. She is an avid runner, enjoys sailing and taking walks on the beach with her dog Chipper. She also likes to relax with a good book!