The Women of NCN Technology
Sharon Muniz
March 21, 2023
Comments (0)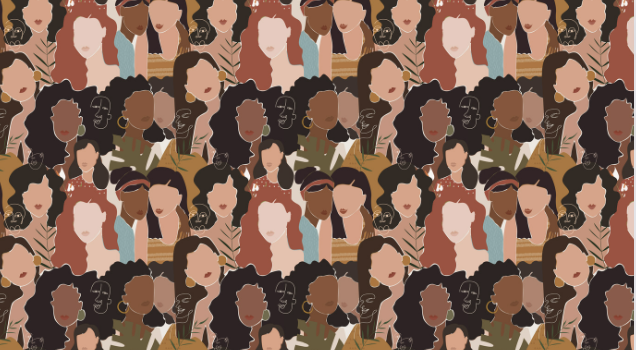 The Women of NCN Technology
As we celebrate Women's History Month, NCN Technology would like to take a moment to honor the amazing women that make up our organization as well as those who have inspired us and made an impact on our lives.
Sharon Muniz is the President of NCN Technology and a skilled consultant with a talent for solving complex business problems while building strong relationships with clients. As a successful woman in the technology industry, Muniz is an inspiring figure during Women's History Month, showcasing the ability of women to excel as leaders and innovators in traditionally male-dominated fields.
Jessica's experience and expertise as a Product Owner, Project Manager, and Scrum Master have enabled her to effectively manage the operations and strategic direction of the Product Development and Services Division at NCN. As a successful woman in a leadership role within the technology industry, she is an inspiring example during Women's History Month of women who have broken barriers and achieved success.
Sherry has brought valuable project management and process improvement experience to our company and has already made significant contributions to our highest-priority projects. She is working to enhance our processes and increase efficiencies, improving our overall performance. As we celebrate Women's History Month, we recognize Sherry's impressive career accomplishments, which have empowered her to make a swift and meaningful impact on our organization.
Cory's extensive background in marketing, event management, and project coordination has proven to be a valuable asset to the NCN team. Her exceptional work ethic, creativity, and attention to detail have brought about significant improvements for the company. As a busy mom, Cory's ability to balance work and family responsibilities is commendable, and we are proud to recognize her achievements during Women's History Month.
Women That Have Inspired the Women at NCN
"There are so many wonderful women in my life that inspire me daily, including my daughters, the women I work with, and my friends.

One special woman I'd like to recognize is my friend Lissa T. She is a force. Her heart is big and she manages to do more than most. Lissa is the person that is always there for you, no matter what. She remembers everyone's birthdays and their children's birthdays. She takes time to get all the supplies and make the funny lawn signs or goofy hats for that very special day. She usually has several people over for Sunday dinner and she's the person you can count on when things are tough. She brings people together, she is caring, smart and strong. Women like her make our communities and lives better. She is a true role model and I'm grateful to have her as a friend."
– Sharon Muniz
"Courage, sacrifice, determination, commitment, toughness, heart, talent, guts. That's what little girls are made of; the heck with sugar and spice."

– Bethany Hamilton

In honor of Women's History Month, I spent some time reflecting on the women who have inspired me and made an impact on my life. There are so many legendary women who have done amazing things that they rightfully get recognized for during this month, but the most inspiring and impactful women in my story are not famous. They are everyday people; family members, friends, colleagues, and bosses who have stood out as courageous, tough, and determined, even in the face of challenges and adversity.

When I think about my roots, my grandmothers both come to mind first. Both came from low-income families and were single mothers raising multiple children while also working hard to keep food on the table and clothes on everyone's backs. They raised beautiful successful children and persevered in their careers and when I think of them, I note with astonishment how they were always so put together and how they each carried themselves with grace and pride. Any strength and determination that I hold today should definitely be attributed to the foundation laid for me by these amazing women.

When it comes to my career, I am beyond proud to say that I have spent 23 of my 25-year career working for women leaders. Each of them has impacted me in a unique way, yet they all share the same qualities of courage, determination, commitment, heart, and talent. There is never a table that I sit at where I feel unsure about speaking my truth or challenging a narrative just because of my gender, and I know that this is because of the examples that have been set for me.

As a woman today, I am beyond grateful for these, and the many more, powerful female influences that have shaped me and who continue to guide and walk beside me.
-Jessica Lee
"Unknown Women Mentors

Many women give unconditionally to other women throughout their lives without ever being recognized or named. As a young woman aspiring to rise up into a professional position within a large global corporation, I was fortunate enough to meet such a woman.

At the ripe old age of 26, I relocated from the mountains of southern West Virginia to the Washington, DC area with nothing but an abundance of ambition, a heavy Appalachian accent, and a limited high school education. I managed to land a clerical position in a global corporation that was heavily male-dominated and filled with higher-educated professionals. I immediately assessed the situation and said to myself, I want to be one of them, I want to be a manager in this corporation. Along came my first mentor, my manager Marlene. She was well versed in the barriers women had to break down to get into management positions in corporate America. She started by assuring me that my drive and persistence were the keys to achieving my goal. She then helped me find my path to taking night classes so that I could secure the number one requirement, a college degree, and it only took 10 years! She listened when I fretted about how people snickered at my Appalachian accent and even provided resources for me to take speech therapy to reduce the "southern twang." She gave me opportunities to take on special projects and gain visibility within the company, giving me credit for work when she clearly could have claimed it as her own. When I traveled to meet her in her office in another state she took me into her home, refusing to have me stay at a hotel.

By the time Marlene retired I had achieved my goal of acquiring a position in middle management. We laughed about how the speech therapy for my "southern twang" didn't stick and she reminded me to embrace it as a gift and a part of my unique identity. You see, Marlene was originally from Texas but moved away as a child and had long since lost her lowland accent (did I mention she retired back to Texas?). I thanked her, I cried, and I missed her terribly. She was more than a mentor, she was more than a friend, she was a woman who truly cared about other women."
-Sherry McCotter
"Jacqueline Kennedy Onassis was born in Southampton, New York in 1929. Later known as "Jackie O". She was a graduate of George Washington University with a B.A. in French Literature. Jackie worked for the Washington Times-Herald as a photographer and also conducted interviews. Throughout her young adult life, she became so talented in the sophistication and passion within her writing that she submitted many of her pieces into contests and even won a graduating literature award from GWU. She also won a writing contest for Vogue magazine in 1951. Jacqueline married John F. Kennedy in 1953 and became First Lady of the United States of America when he won the presidency in 1961. It is heavily documented how much of an influence she had on her husband's presidential campaign, as she edited speeches for him, and even gave speeches of her own in Spanish, French, and Italian. She was never one to stand by and watch but was confident and willing in her abilities to be an asset. Neither her personal life nor marriage was perfect, and though the private struggles of her life seemed to always find their way to public scrutiny, Jackie O remained steadfast and held her head high. She sought out and succeeded in establishing her own identity as a woman while remaining committed to her children and family. After her husband's tragic death in 1963, she made it clear that raising her children was her top priority. However, she was also determined to see through some of the works JFK had left behind. Jackie O was deeply involved in the development and building of the John F. Kennedy Library and she was a hands-on advocate in establishing the Central Park Conservancy and also in seeing through the revitalization of the Broadway theatre district. She continued lobbying for political movements and issues within the arts communities, both abroad and within the U.S. until her death in 1994."
-Cory Coleman
We hope that these stories inspire you to think about the amazing women in your own life who have made a difference. Let's take this month to celebrate the achievements of all women and continue to work towards a more inclusive and equal future for everyone.