5 Ways for Healthcare Providers to Streamline Their Communications System
Sharon Muniz
February 22, 2018
Comments (0)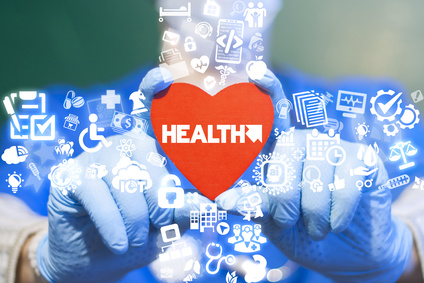 5 Ways for Healthcare Providers to Streamline Their Communications System
In the healthcare industry communication and IT infrastructure lies at the heart of operational effectiveness. Alerting staff for emergencies or simply making sure that the right people are given the information they need to manage caseloads is a daily challenge. Communication disruptions or breaks in the alert chain can have disastrous consequences. A multi-spectrum communication system is essential, with multiple methods of communication to ensure that the message will get through. However, this can present a logistical nightmare for any organization to manage. A healthcare provider needs to somehow integrate this electronic hydra into a seamlessly connected alert system. While this is easier said than done, here are five steps can take an organization in the right direction.
1. Catalogue All Communication Methods
The communication tools at the disposal of modern healthcare providers have served to increase the possible lines of communication and made their management a much larger challenge. The web of email, pagers, smart phones, radios, and communication apps has given healthcare managers headaches for years. A good starting point in tightening up the alert system is to make sure that all these avenues of communications are taken into account.
2. Look For The Gaps In Communication
If there have been deficiencies in communication in the past, sometimes the best way to solve the problem is to do a virtual autopsy. With so many possible ways to reach your personnel when they are needed, what was it, exactly, that went wrong? It could be as simple as a physician being away from his phone on his personal time or a paramedic parking in a cell phone dead-zone during lunch. Sometimes finding these gaps can lead to procedural changes that act as a roadmap for future contingencies.
3. Combine Unnecessary Redundancies
Redundancy is a necessary component of any communications system. Much like any system, anything that can go wrong will go wrong. Since Murphy's Law never takes a vacation, a facility can tend to feel more secure by piling on additional back-ups to systems that have the potential for failure. However, a communications manager should evaluate how effective a redundant communication method will be to the overall communications plan. If these methods can be combined or replaced with a more effective method, take that plunge.
4. Build A Communications Hub
Whether it is an actual communication center in your facility or a virtual hub online or in the cloud, you need a place where all of your communication methods can be accessed directly. At a moment of crisis, there needs to be a place where the cooler heads can gather to resolve the problem. This centralization of communication will go a long way toward cutting down on human error in the alert process.
5. Choose An Effective Mobile Management Tool
Mobile communications, to include SMS and text messages, have become a cornerstone of the communication plan for healthcare providers. A comprehensive mobile communications tool that is customized to the particular needs of the healthcare industry, to include such unique considerations as HIPPA compliance, is essential to communications in the industry. Mobile management and targeted alerts can bring communications systems into the 21st century and provide a sleek, streamlined method of communication with every component of the healthcare facility.