Consider Developing a Mobile Applications for Your Businesses
Sharon Muniz
July 18, 2020
Comments (0)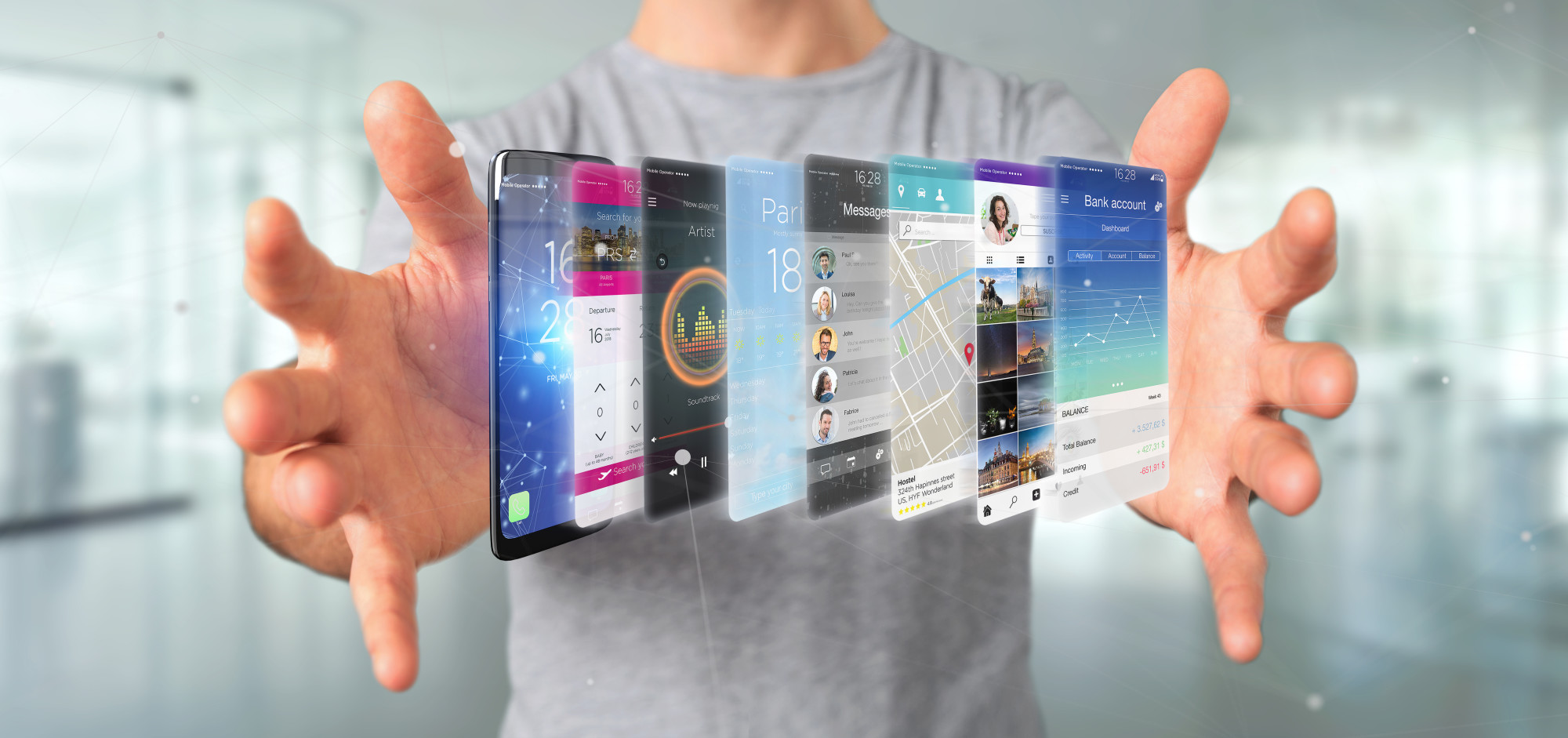 Consider Developing a Mobile Applications for Your Businesses
Mobile apps are more popular than ever before. The number of downloads increased from 143.7 billion in 2016 to 194 billion in 2018. Experts expect that worldwide mobile app revenue will reach $935.2 billion by 2023.
Whether you're a startup or an established business, you can leverage mobile apps to drive sales and raise brand awareness. Think of it as a simple, cost-effective way to provide more value to your customers and expand your reach.
Mobile applications for businesses can make it easier to attract Millennials and tech-savvy prospects.
Furthermore, companies can use apps as marketing tools to increase engagement, analyze customers' behavior, and build a strong brand.
In this digital era, most consumers use a smartphone. If your business doesn't have a mobile app, you're losing out on potential clients and sales.
But what are the advantages of mobile apps for business? Most importantly, how can you use them to attract and engage clients? Let's find out!
Increase Customer Engagement
Customers rely on apps in their day-to-day lives to read the news, shop online, and connect with their favorite brands. Some use mobile applications to plan their vacation and get a good deal on car rentals or accommodation. Others use them to access exclusive content.
The average person spends about 30 hours per month on mobile apps. As a business owner, you can leverage this trend and use mobile apps to drive engagement.
Perhaps you're thinking that you don't need an app since you already have a website, but you can increase customer engagement by offering exclusive content through your app.
Another option is to create a loyalty program within the app and reward users who engage with your business.
For example, you offer discounts or bonus points to those who buy goods or services through your app. This strategy will not only boost engagement rates but also increase sales and drive customer loyalty.
Get More Sales
Push notifications, discounts, and exclusive promotions all can motivate customers to buy your products. A mobile app that integrates geolocation technology, for instance, allows you to send special offers to local prospects.
With this approach, you can narrow your focus and deliver targeted deals to the right customers.
If you operate a fitness center, you may use your app to send notifications to customers about the gym calendar, new procedures during these new times, and other important information.
Coffee chains, retail stores, private clinics, and other local businesses can use the same strategy.
Raise Brand Awareness
As you already know, branding can make or break your marketing efforts. As a business owner, you need to build a strong brand presence both online and offline.
A business app can be an effective branding tool that not only increases your visibility online but also facilitates communication with your prospects and existing clients.
The more customers download and use your app, the more they will know about your brand. This will help you build trust and increase sales.
Leverage the Power of Mobile Applications for Businesses
From lead generation and greater revenue to reduced marketing costs, mobile apps can take your business to the next level. You can even create an app to boost employee engagement and productivity, allow your staff to work on the go, and improve communication within your team.
Your competitors are already using this technology to reach customers and drive sales. What are you waiting for?
Contact us today to discuss your needs and learn more about mobile applications for businesses!