Mistakes to Avoid When Developing an eCommerce Website
Sharon Muniz
July 29, 2020
Comments (0)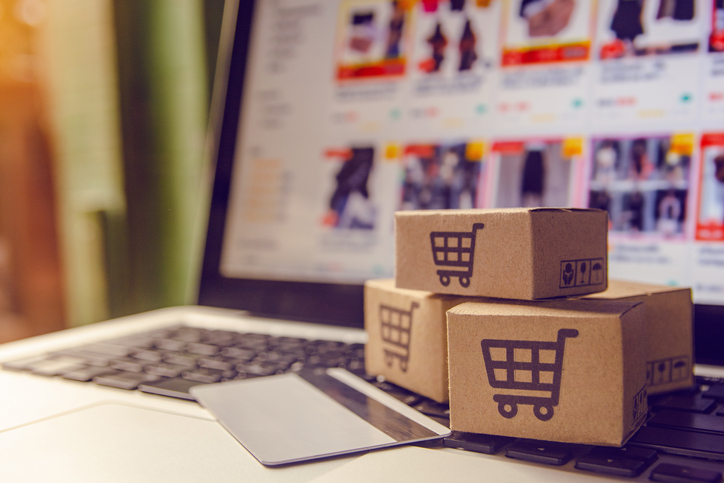 Mistakes to Avoid When Developing an eCommerce Website
An eCommerce website and business is a great way to generate revenue. But as with all businesses, there are many pitfalls to avoid if you want your eCommerce business to survive – and thrive. When developing an eCommerce website (preferably with the guidance and support of a professional eCommerce website developer near you), here are 5 top mistakes to avoid.
Ecommerce Website Mistake #1: Bad Design 
Human beings are visual creatures. The design of your site delivers an instant impression of what your brand stands for – and whether yours is a trustworthy business.
If your site looks old and tired, visitors will assume that everything about your business is out of date. 
If your site looks amateurish, visitors will assume that you're a hack who threw up a website in your spare time and who may not be serious about business.
Design is definitely an area where you want to bring in talented, professional eCommerce website designers and developers.
(Going hand-in-hand with the design is your user experience, a.k.a. UX. Use these tips to create the right UX.)
Ecommerce Website Mistake #2: Mobile-Unfriendly Design
Do we really need to say that customers should be able to use your site easily on their mobile devices?
Sadly, yes. There are a shocking number of sites that still don't have mobile-responsive designs. 
Mobile eCommerce sales are expected to account for a whopping 54% of all eCommerce sales by 2021. If your eCommerce website isn't mobile-friendly, you'll lose sales. Guaranteed.
Ecommerce Website Mistake #3: Technical Errors that Hurt SEO
Because there are so many pages and links, many of which change frequently, eCommerce websites tend to have more SEO errors than other types of sites. These errors will impact your search engine optimization (SEO), which is the lifeblood to an eCommerce website.
Some of these errors (think 404 errors caused by pages that no longer exist) also impact UX. Too many errors, and visitors will bounce right off your site, never to return.
Technical errors to guard against including the above-mentioned 404 errors, 301 and 302 errors triggered by links to redirected pages, pages that cannot be reached by any links on your site (meaning that search engine spiders can't crawl them), and duplicate versions of the same page.
Technical SEO is a lot of work and a good task to outsource to an eCommerce website developer. (Psst. We'd love to help.)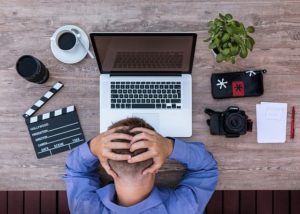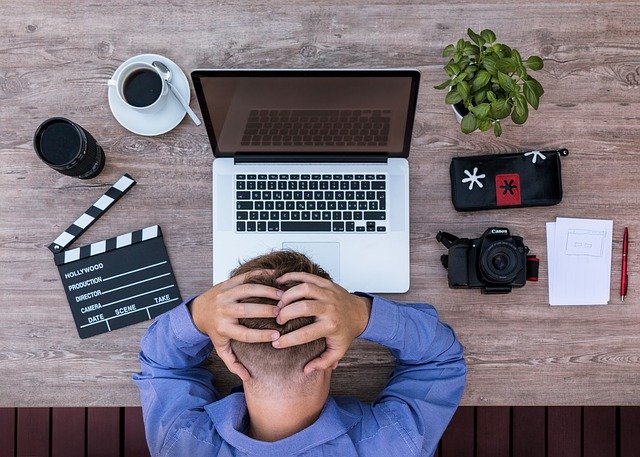 Ecommerce Website Mistake #4: Meaningless Photos and Product Descriptions
Copywriting – the art of crafting the words used to describe your products – is known as "Salesmanship in print." For good reason: The words you choose either entice visitors to purchase … or leave them disinterested or unconvinced that the product will satisfy their desires and needs.
Make sure your description has enough information to answer prospects' questions. And write your descriptions in a way that helps prospects envision how their lives will be made better by buying.
Likewise, as the saying goes, "A picture is worth a thousand words." Great product photos are invaluable for boosting sales on eCommerce websites. Include multiple photos of each product, including different angles and showing key features of the product.
Ecommerce Website Mistake #5: Not Introducing Yourself
Customers want to know who they are buying from. So take the time to craft an "About Us" page and tell your story. Many of our eCommerce clients find that their "About Us" page is one of the most-visited on their site.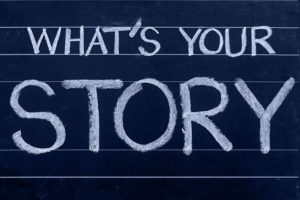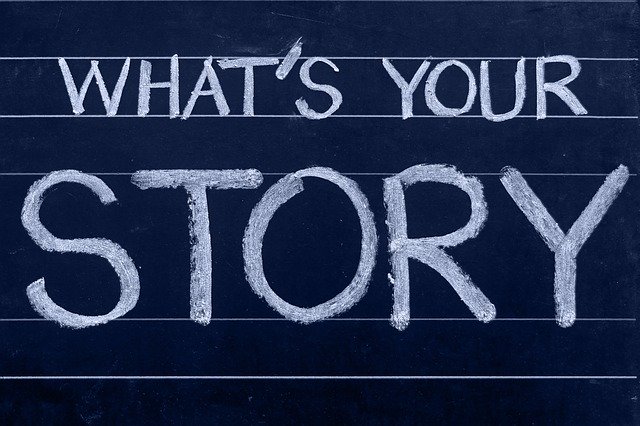 Your Best Path Forward
This list of 5 top mistakes to avoid when developing an eCommerce website is just the start. There are numerous ways you can sabotage your site (accidentally, of course) or hinder its growth.
One of the best things to do when planning an eCommerce website is to meet with an experienced eCommerce developer early in the planning process. The right professional can offer ideas, share hard-won-lessons, and ask the right questions to bring your eCommerce website to life.
Want to explore how our professional eCommerce website development services can support you in launching your new eCommerce website on time and within budget? Schedule a complimentary, no-obligation strategy session here or call us at 703-757-2209.
About the Author: Sharon Muniz is the president of NCN Technology, an IT consulting firm that specializes in helping eCommerce businesses increase sales and revenue with user-friendly, responsive websites. She is passionate about using software technology to diagnose weaknesses and improve processes and profitability. To request a complimentary affiliate marketing strategy session, call 703-757-2209 or contact us here.