Hispanic Heritage Month And What This Means to Me
Sharon Muniz
October 7, 2021
Comments (0)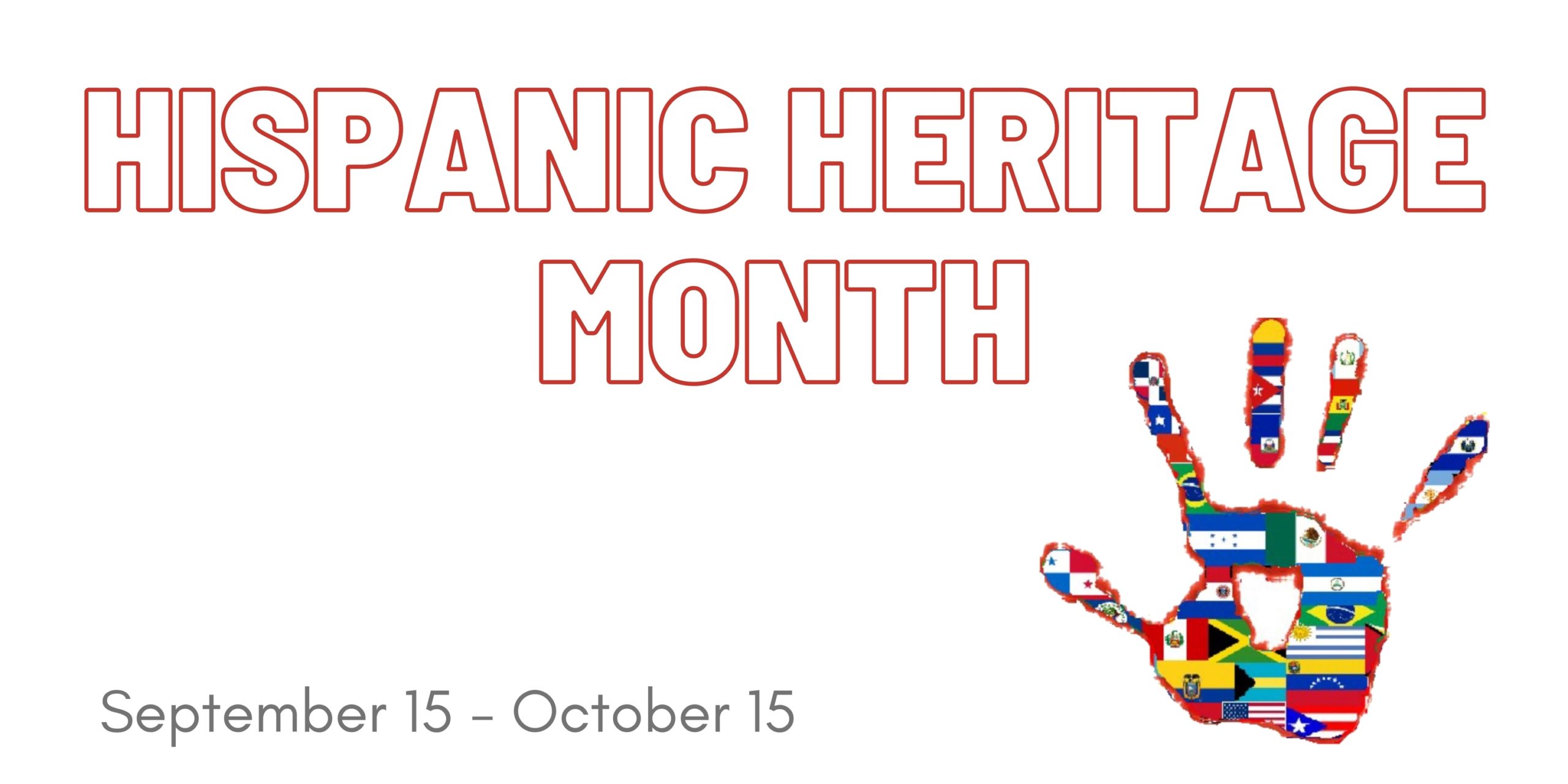 Hispanic Heritage Month And What This Means to Me
Hola, mis amigos! I was supposed to write this over 15 days ago, so we are halfway through Hispanic heritage month and finally putting pen to paper to write about what being Latina means to me and how beautifully it has impacted my life. What is ironic about this is that we do have a reputation for being late! Haha! So I'm actually "on time" in a way if you consider we are always a bit late. Which by the way, I'm sure there are a lot of Latin people that are never late and will be really offended but let's be real, many of us have a tendency to be late. 🙂
My mother is from Salinas, Puerto Rico and this Hispanic heritage has shaped so much of my being, and it is truly in my heart and soul. There is a saying that says "la sangre llama" which means "the heritage in my veins calls me" It doesn't translate very well but it is true. I love everything about being Latina, the rhythm of the music, the beautiful language, the delicious food, the passionate and loving people, the creative and stunning artwork, baseball, the holidays and celebrations, traditions….ALL of IT!!!
Growing up I listened to Julio Iglesias, Iris Chacon, La Pandilla, Placido Domingo, Juan Luis Guerra/440, and many other amazing artists. Today, some of my favorite latin artists include, Jennifer Lopez (JLo), Chayanne, Carlos Vives, Fonseca, La Quita Estacion, and Marc Anothony! A song that I'd like to share with you that names most of the Latin countries in our hemisphere is Gente de Zona, La Gozadera! Get ready to dance, so much fun! It calls on Latin Nations to raise their flags, Puerto Rico, Dominican Republic, Mexico, Columbia, Argentina, Nicaragua, Brazil, Guatemala, El Salvador, Panama, Chile, and others!
Dance!! So fun! Two dances I'm always trying to improve upon are merengue and salsa. I'm not that great but enjoy trying and getting up there to dance! One dance that I've never learned but would like to take lessons is called La Bomba, a dance from the 1700's that started in PR. The NCN Team will share with you that I show my dance moves off during our team meeting when I ask them all to dance with me to our favorite team songs!
Here is an image of La Bomba Dance.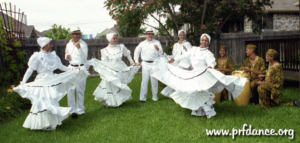 I'm proudly going to share the Puerto Rican flag! The shining star of the Caribbean!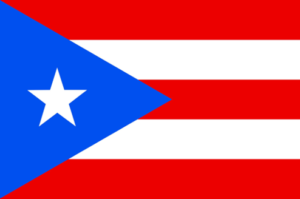 Hispanic food varies, depending on where you originate from. For example, many people think that Puerto Rican food is spicy, similar to Mexican food. But it really is more of a "creole" flavor. We use a lot of onions, peppers, garlic, cilantro, and other delicious ingredients. Of course, you will find a staple in many of our countries, rice and beans!
The artwork I was exposed to as a child has heavily influenced my appreciation of oil and water paintings. Two of my favorite artists are both famous in Puerto Rico, Wichie Torres and Epiphanioa Irizzary Wichie liked drawing pictures of Don Quixote and this is one of my favorites. I have it hanging over my desk at our Puerto Rico office to remind me to keep dreaming. (There are different interpretations of the story but I like to believe he was a dreamer and did not conform to the norms in society…. )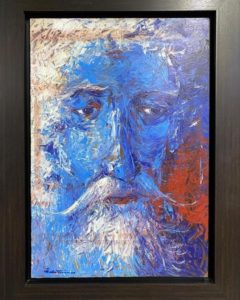 Irizarry painted sailboats a lot and here is one of my favorites by him.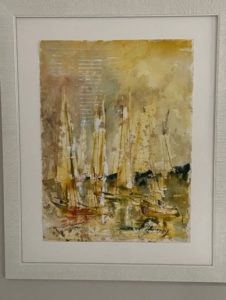 I'm blessed to have been introduced to these beautiful works of art!
The festivals are so much fun, where people gather in the local town plazas to hear music, eat, dance, talk and enjoy each other's company. Every town has its own celebration in Puerto Rico and here are a few of the most popular ones: Three Kings Day, the San Sebastian Festival, the Ponce Carnival. These celebrations are some of the most memorable times of my life and you can see some detailed information about them in the provided links.
For those of you who are baseball fans, you know that we have many famous baseball players from Puerto Rico and the Latin community, including the Dominican Republic, Venezuela, and Cuba. Some that come to mind include Roberto Clemente who was the first Latino to enter the Hall of Fame, Roberto Alomar, Carlos Beltran, Orlando Cepeda, and Javier Vasquez.
This rich hispanic heritage is something that I'm very proud of and thank you for allowing me to share a little bit of our Latin culture with you in this piece. Gracias!!