NCN Helps Create Innovative Mobile App for Gift Giving
Sharon Muniz
May 2, 2022
Comments (0)

NCN Helps Create Innovative Mobile App for Gift Giving
Imagine an innovative mobile app for all iPhone users to easily find gifts and send them to their loved ones plus receive reminders when a loved one's birthday or anniversary is coming up!
With Gifted!, an all-new innovative mobile application, customers will be able to easily schedule and order gifts for friends, family, and business associates. The company's goal is to make gift-giving a faster and more convenient process for everyone.
This mobile application is easy to use and reminds users of upcoming birthdays, integrates with social media and contacts, and allows users to send gifts with minimal effort.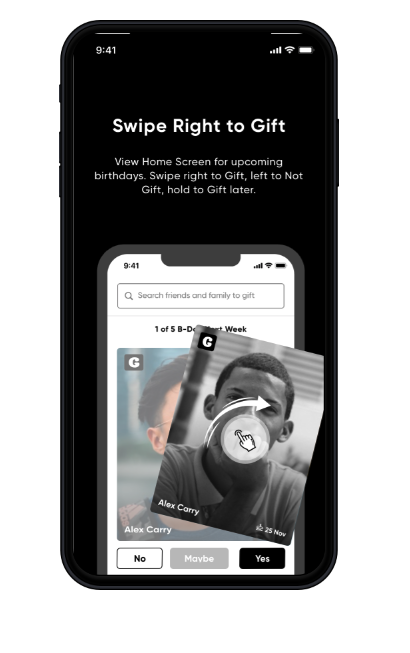 Jim came up with the concept of Gifted! to ease many people's minds when it comes to the reminders of gift-giving. Many professionals have no time to find gifts and the value of this product is to make it fast and easy via a mobile application to be reminded and send a special gift. Gifted is focused on relationship building versus the products being sold via the application.
Jim's vision for Gifted!—an innovative mobile app that helps people discover and share the perfect gift—is now a reality. NCN helped make it possible by guiding Jim through the process of turning his vision into an executable plan with three main development areas: the full mobile application, a metadata layer for data management, and a Shopify API.
To bring his vision to life, Jim was in need of a strong technology partner that could be flexible, responsive, and deliver an innovative IOS platform.
NCN used its signature development approach, which breaks tasks into development cycles that include short, two-week iterations called "sprints," rounding off each sprint with in-person meetings to ensure full transparency and client satisfaction through every stage of development.
In order to allow stores to connect to the Gifted! mobile app, NCN had to develop a metadata connector to create a layer of data abstraction. Online stores were then able to be connected to the Gifted Mobile app in a short time frame of 1 – 2 weeks. This metadata layer developed enabled the mobile app to then search, filter prices, products, categories, and order placement supplied by the various Vendors.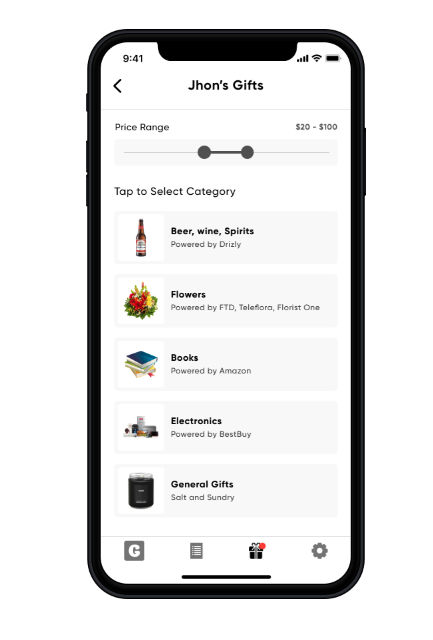 "Working with the NCN Team to build the first iteration of the Gifted mobile app has been an absolute pleasure. They developed the application I envisioned with ease and professionalism – we are now working on the next phase of business! All thanks to an incredible working relationship!" – Jim

Do you have a unique concept or idea for a technology platform that can tackle an unfulfilled need or untapped potential in a market? Let's talk! We love partnering with revolutionary minds who want to disrupt industries. Book a complimentary, no-obligation strategy session here.