NCN Technology Helps Wicked Bionic Create a Mobile Website
Sharon Muniz
September 10, 2021
Comments (0)

Home
/
Case Studies
/ NCN Technology Helps Wicked Bionic Create a Mobile Website
NCN Technology Helps Wicked Bionic Create a Mobile Website
NCN Technology Case Study
Client: Wicked Bionic – LATV.com
Type: Mobile- Optimized Website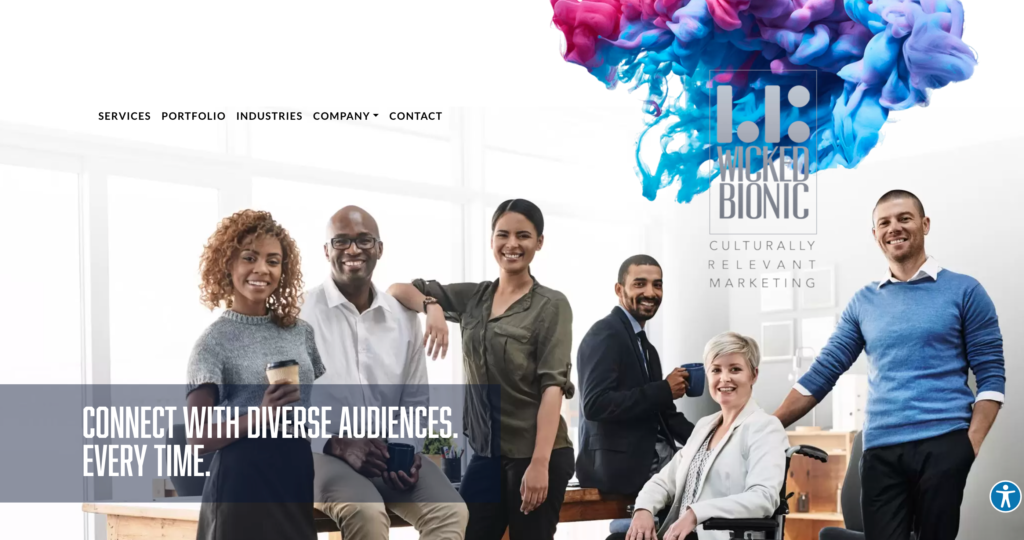 As a Trusted Subcontractor, NCN Technology Helps Client Deliver When Asked to Provide a Fully Optimized Mobile Website
Meet Wicked Bionic and LATV.com
In today's world of instantaneous connection and practically unlimited digital access, you'd be hard-pressed to find someone who doesn't rely on some form of smart device throughout their day-to-day life.
As mobile devices become smarter, faster, and more powerful, the majority of people across the world today are increasingly choosing the ease and convenience of having the digital world at their fingertips.
With nearly 50 percent (and counting)* of U.S. web traffic alone originating from mobile devices, having a mobile-optimized website is no longer simply a forward-thinking option — it's a necessity.
So when Wicked Bionic, a leading end-to-end multicultural marketing and advertising agency based in Los Angeles, received a request to build a mobile-optimized website for its client, leading Hispanic entertainment platform LATV.com, the agency quickly began searching for a web developer that was up to the task. Wicked Bionic requested a proposal and ultimately chose NCN to complete the work.
NCN began the project with an exploratory meeting to discuss the client's vision for the site and the core functions and features that would make the website design a "success" from the client's perspective. NCN has learned that when serving as a third-party developer, complete transparency and active collaboration with the "general contractor" across all phases of development are crucial to project success.
The more involved a general contractor is, the better they can manage client expectations. NCN held a weekly SCRUM meeting throughout project development to ensure that all involved parties were kept up to date and that answers and decisions were delivered promptly to avoid unnecessary delays.
With a focus on entertainment content, LATV.com needed a fast and responsive optimized website capable of serving advertisements and videos on mobile devices and simplified content management.
The optimized website was developed at a blistering pace and launched after 11 weeks. The result? A lightning-fast, highly responsive, mobile-optimized site designed to be visually rich and user-friendly on both the front and the backend.
The LATV.com project was finished on time and within budget. The client was thrilled with its new site – and Wicked Bionic was delighted to find a reliable web developer it could trust.
"When hiring a third-party developer, there's always a risk of the client's vision getting lost in translation, but working with NCN Technology was an absolute dream," says Wicked Bionic CEO Dana C. Arnett. "They asked thoughtful questions and helped us to understand precisely where we were in the process as well as keeping us up-to-date every step of the way. Now, our client has a high-speed mobile-optimized site that delivers, and we have a new go-to web developer we can rely on."
Learn more about LATV.com here: https://latv.com/
Learn more about Wicked Bionic here: https://wickedbionic.com/
Do you have an existing site that needs to be optimized for mobile? Or want to create a custom solution for a client? Let's talk! We love finding affordable, efficient ways to expand the power and reach of technology solutions. Book a complimentary, no-obligation strategy session here.
* https://www.statista.com/statistics/683082/share-of-website-traffic-coming-from-mobile-devices-usa/#:~:text=As%20of%20the%20first%20quarter,worldwide%20was%20generated%20via%20mobile.