Trust the Experts
Sharon Muniz
November 6, 2017
Comments (0)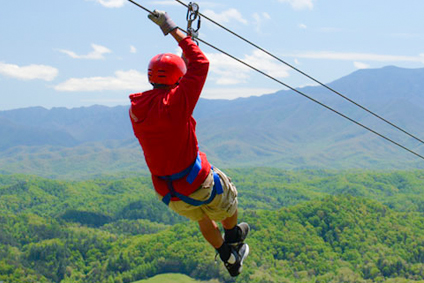 Trust the Experts
I had the opportunity to zip line recently and realized how important it is to trust the experts. The zip line trainer was serious yet she reminded us to have fun. She new the potential danger of not staying connected the entire time we are up in the trees and was the subject matter expert in safety for the sport.
We ask new clients to trust us every day with their projects, data, business processes and we know the seriousness of having the best experts and tools to execute the desired outcomes. It takes a high level of trust knowing you have the right people helping you complete the zip line course. Similarly, you need the right development team with expert knowledge and proven methodologies to ensure your project is successful.
NCN SharePoint, Mobile and web development Subject matter experts create requirement documents with business objectives ALWAYS in mind. We architect, develop and test while using the agile methodologies to ensure client projects are safely delivered. For zip lining, the process of hooking up varied depending on the effort, such as climbing a ladder, zipping thousands of feet down into the dirt, or jumping from a Tarzan swing into a net. But the methodology was the same: always stay connected! NCN processes vary based on projects; but agile development methodologies and hand picked tools are the same; chosen to ensure the safety of each project.
We know and respect the seriousness of jumping off the platform with NCN to develop your project. This is the reason our experts and processes follow agile application development methodologies to lower risk and deliver successful projects. Let's go!!