What's the Best Platform for an eCommerce Website?
Sharon Muniz
August 8, 2020
Comments (0)
What's the Best Platform for an eCommerce Website?
Deciding which is the best platform for an eCommerce website can seem like a huge undertaking.
And with literally hundreds of options to choose from, how do you choose the platform for your online store? 
As you might have guessed, it all depends on you.
What do you want your online store to sell? Are you great with technical aspects or do you prefer a done-for-you platform? Do you know which payment options you want to work with?
Take a look at what 5 of the most popular eCommerce platforms have to offer:
Shopify (Starts at $29/mo)
Shopify is one of the biggest names in eCommerce and for entrepreneurs who want to get their online store up and running quickly, it is a solid option. Shopify is easy to set up, and, if you aren't as tech-savvy, it features round-the-clock customer support to help along the way.
In terms of customization, the options are nearly unlimited. You'll have hundreds of themes and thousands of apps to choose from to create your perfect store.
What's the catch?
With Shopify, you'll be paying a 2% transaction fee on every payment gateway transaction outside their in-house Shopify payments, plus the cost of apps and you may even need to hire a developer for some of the more advanced features.
BigCommerce (Starts at $29/mo)
If you've got big dreams to scale your online store, but aren't exactly tech-savvy, then BigCommerce might be the platform for you. It has the most built-in features of any eCommerce platform (no coding skills required), making it a one-stop-shop for all your eCommerce needs.
You also won't have to rely as much on apps like you would with platforms like Shopify and you can expand your reach to sell across a wide range of channels, from Amazon to Facebook, to Instagram, and much more. Plus, BigCommerce supports a wide range of popular payment options which means more convenience for you, your vendors, and your customers.
What's the catch?
Each BigCommerce plan has a set revenue limit which means you'll need to upgrade your plan as you grow and expand. This platform also lacks support when it comes to multiple vendors. So, if you're planning to build a multi-vendor online store you might run into a snag.
WooCommerce (Free to download)
WooCommerce makes up 29% of the market share, making it the most popular eCommerce platform today. Why? It's free, it's convenient, and it's SEO-friendly, making it a great option for small businesses selling a limited number of products. If you already have a WordPress website, you'll simply download the WooCommerce plugin and off you go.
With this platform customization options are almost limitless so you can control every aspect of the store and only get the functions you need. 
What's the catch?
Since WooCommerce is an open-source platform, you won't get the same level of support as Saas platforms like BigCommerce or Shopify. If you're tech-smart or don't mind a learning curve this may not be a problem. Otherwise, you'll need to hire experts and developers to help you build and maintain your store.
On top of developer costs, you may also have to pay for many of the advanced features you see, like cart abandonment capture, product filters, and others. The cost of these features can add up quickly.
Squarespace ($26/mo)
You may know Squarespace for its easy drag-and-drop website building capabilities, but it's also a solid eCommerce platform. It offers essential features like marketing, inventory, social selling, SEO, analytics and more. And unlike other platforms, you won't be limited to a specific number of products—the sky's the limit. Plus, with its wide range of responsive templates and customizable design options, you're sure to have a beautiful site suitable for computer or mobile viewing.
While you don't need to be a coding wiz to use Squarespace, it's a little less intuitive than other platforms, so you may want to try out the style editor before you begin building your online store.
What's the Catch?
You'll have limited options for payment gateways. Squarespace only supports Stripe and Paypal, which may be a deal-breaker for both potential vendors and customers. As for the apps, they only integrate with very few third-party tools so you may run into trouble if you need payroll, accounting, and other business management software.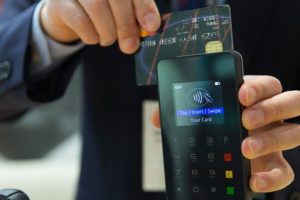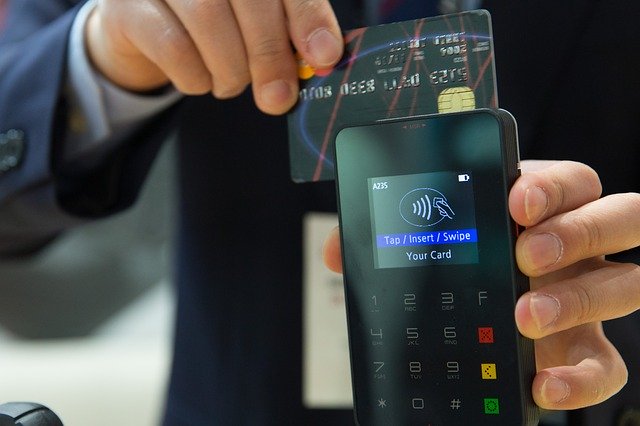 Magento (Community Edition is free)
Magento is a great open-source platform for larger businesses or those planning to scale up. It's a feature-rich platform with strong SEO performance, lots of templates, and more than 9,000 add-ons and extensions to choose from which means customization possibilities are endless. 
What's the Catch?
It all comes down to cost. Magento is highly technical, so you'll need to hire developers to build and maintain your store. On top of that, you will also have to purchase hosting. And while the community version is free, if you want to go big, you'll want Magento Enterprise Edition (EE) which costs $22,000 a year.
Choosing the best platform for an eCommerce website isn't easy, but these 5 are a good place to start. By focusing on key aspects like usability, creative control, technical support, and cost, you can narrow down your search and find an eCommerce platform that works for you.
If you need help or have questions about how to organize your products on your eCommerce website, give us a call! We'd love to put our development power and experience behind your project and bring your vision to life.  Book a complimentary, no-obligation Ecommerce Website Development Strategy Session here.
About the Author: Sharon Muniz is the president of NCN Technology, an IT consulting firm that specializes in helping eCommerce businesses increase sales and revenue with user-friendly, responsive websites. She is passionate about using software technology to diagnose weaknesses and improve processes and profitability. To request a complimentary affiliate marketing strategy session, call 703-757-2209 or contact us here.