Why Your e-Commerce Website Needs a Blog
Sharon Muniz
July 28, 2020
Comments (0)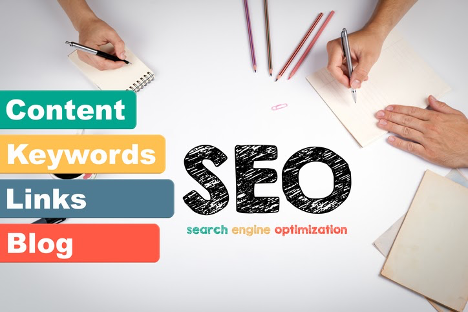 Why Your e-Commerce Website Needs a Blog
You created an eCommerce website to sell products. But you've heard rumors that your eCommerce website should also have a blog. 
Seriously … a blog? You're not interested in establishing yourself as a thought leader, so why does your eCommerce website need a blog?
As eCommerce website developers, we advise our clients that their eCommerce websites need a blog for one simple reason: A blog is an effective marketing tool to help you generate traffic, convert visitors into customers, and increase sales.
Increase Your Ecommerce Website SEO
The hands-down most important reason why your eCommerce website needs a blog is to improve search engine optimization (SEO).
Once you've identified the keywords for which you'd like to optimize your eCommerce website, weave one or two keywords into every post that you write. This tells search engine spiders that your site is a great source of information. 
As long as you pick keywords that your prospective customers are using and your post delivers quality information related to those keywords, the increased SEO should bring more qualified customers to your site.
Engage Customers
Unless you're Amazon, most customers aren't going to visit your site on a regular basis unless they're reminded that you exist. In fact, a good number of them may forget that you exist and never buy from you again.
Publishing regular blog articles give you a reason to contact your prospects and customers. And it gives them a reason to visit your eCommerce website. 
While there, you can entice them to shop. In fact, your blog article should link to one or more products available for purchase on your eCommerce website. Plus, you can advertise key products on your blog pages to grab attention and invite visitors deeper into the site.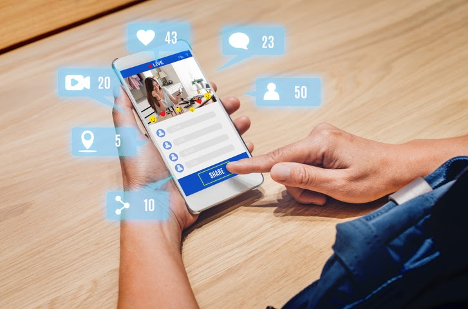 Position Your Brand as an Industry Leader
The more you post helpful blog articles, the more prospects and customers will consider you to be an industry expert. Over time, they will turn to your blog automatically as their trusted source of information.
For example, if you sell gardening products, you could write blog articles that answer visitors' questions about gardening. You could also post how-to videos. Of course, your blog posts would include links to the tools and other products they need to create a successful garden.
Customer Research and Feedback
One of the best ways to get insight into your customers is to watch feedback on your blog posts. Likes and shares will reveal which messages and products strike a chord.
Negative feedback and reviews, although painful, can actually be powerful. Let your customers tell you what problems need to be fixed. Responding positively to negative feedback can also do wonders for building customer loyalty.
Positive customer feedback, particularly reviews, can be used as social proof to show prospective customers that their decision to buy from you will be a smart one.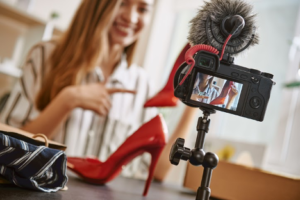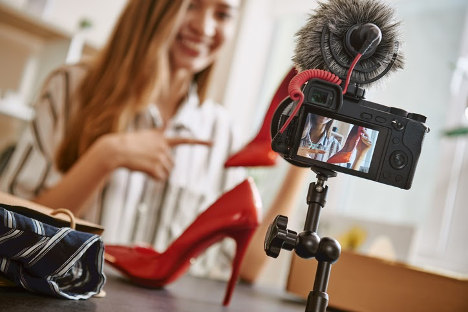 Types of Content to Include
So what should you post on a blog?
Start by putting yourself in your customers' shoes. What type of information might they find helpful?
Here are some ideas:
"Best of" lists

Product reviews and/or comparisons

How-to tutorials

Tips for using your products

Warnings, precautions, and mistakes to avoid

Lists of gifts ideas for key people and/or certain holidays

New products

Special sales and offers

Customer reviews and testimonials

Answers to your visitors' top questions
Need Help Adding a Blog to Your Ecommerce Website? 
If you'd like help adding a blog to your website and mapping out what type of content to share, let us know. We'd be delighted to talk to you privately about why your eCommerce website needs a blog and how to make it work. Start the conversation by scheduling a complimentary, no-obligation strategy session here or by calling us at 703-757-2209.
About the Author: Sharon Muniz is the president of NCN Technology, an IT consulting firm that specializes in helping eCommerce businesses increase sales and revenue with user-friendly, responsive websites. She is passionate about using software technology to diagnose weaknesses and improve processes and profitability. To request a complimentary affiliate marketing strategy session, call 703-757-2209 or contact us here.