How sales enablement can speed up move-ins
Sharon Muniz
February 23, 2018
Comments (0)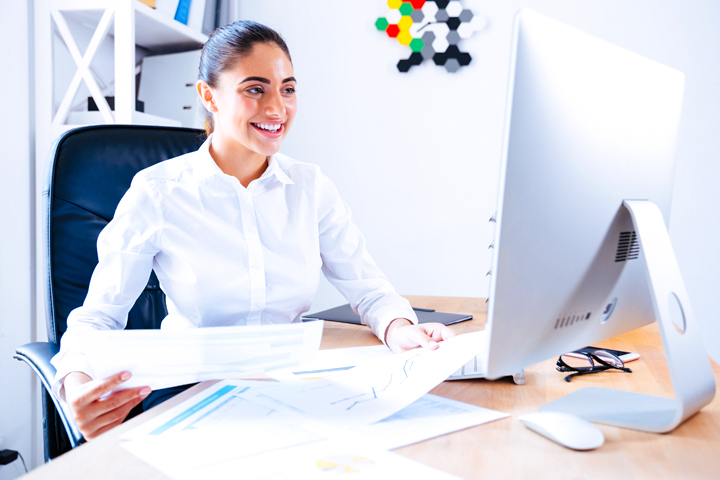 How sales enablement can speed up move-ins
It's no secret that assisted living companies are facing occupancy challenges. Assisted living occupancy reached its lowest levels since 2009 in the second quarter of 2017, according to data from the National Investment Center for Seniors Housing & Care. And occupancy challenges continued through last year and into this one.
One underlying issue is that older adults are expressing a desire to receive care in their homes as they age rather than move. In a Merrill Lynch study, 85% of retirees said they would rather receive care in their own homes, compared with 10% who said they would prefer an assisted living facility. In fact, senior housing accounts for just 4 million out of 46 million potential older-adult customers. This finding underscores that the value of assisted living facilities is not being effectively communicated to seniors and their adult children, who are often the key decision-makers.
So how can we change that?
Sales enablement helps organizations address this challenge by streamlining the sales process and shortening sales cycles. It accomplishes these goals by improving buyer interactions with better, more relevant sales content and equipping sales teams with the tools they need to be more informed and productive sellers.
Let me walk you through each phase of the sales enablement process, which begins well before the sale is made — an important point to understand, as we know that almost 60% of the buying decision is made before a lead will talk to sales.
Know your audience. In the past 15 years, the personal care and/or financial assistance given to a parent by an adult child has more than tripled. Approximately one-fourth of adult children — many of whom are baby boomers — provide care for a parent. That number is expected to grow, making it essential that assisted living providers understand how to market to and engage boomers.
Boomers are interested in honest reviews to help them make informed choices. According to Google search data, clicks for senior living terms showed 27% growth from 2015 to 2016. Costs, payment options and care services drove queries of younger boomers, whereas those aged 65 or more years showed more interest in amenities, lifestyle and dining options (yes, seniors in increasing numbers are using Google and social media – see the section below).
Your unique value proposition. Your marketing messages need to demonstrate your value and build your brand by creating a narrative that will connect with and attract your target audience. Per the above, when speaking about amenities or lifestyle options, share information in the context of a story that will resonate, and from several perspectives.
For instance, although offering resident or community manager testimonials to underscore the quality of your community is good, consider using adult caregiver testimonials, too, such as: "I entrusted my mom to XYZ because they give me weekly reports on…" That kind of information resonates with the ones who often make the financial decisions about assisted living.
Delivering your message(s). People are looking for answers. It's your job to make sure you're delivering them using channels that boomers are most apt to receive them in. Several tools are available to increase purchaser awareness and improve engagement: targeted advertising, direct mail, public relations and, perhaps most important of all, social media. Boomers have grown up with and adapted quickly to rapidly advancing technology; they're not afraid of technology, as too many marketers presume.
More boomers get their information from smartphones and tablets and through various social media channels. Engagement is key, which is why it is important to develop shareable content that builds your online reputation, and to develop strategically developed social media campaigns.
Also note that more seniors than you think use Facebook. According to Penn State researchers, in 2013, 27% of adults aged 65 or more years belonged to a social network such as Facebook or LinkedIn. Now, the number is 35% and increasing.
The buyer's journey has three stages: Awareness (of a problem), consideration (of solutions) and decision (to purchase a certain product or service). Sales enablement supports each stage by combining timely, focused content (case studies, product sheets, white papers, ebooks, articles, emails) and technology for streamlining the targeting, distribution, sharing and continuous improvement of your sales messages.
One of the biggest challenges for senior living executives is demonstrating the value of an assisted living community. In today's competitive senior living marketplace, a proactive, always-evolving sales enablement process will go a long way in differentiating your community and services while helping you achieve your core business and care goals.


Sharon Muniz is CEO and founder of NCN Technology, a full-service information technology and digital marketing consulting firm serving small to medium-sized businesses and government agencies. Her recent work has focused on helping providers of assisted living and long-term care improve their communications outreach and engagement efforts. She is located in Reston, VA.